VOICE OVERS
Have you been told that you have a great speaking voice?

Do you love to talk and perform?

Can you create funny character voices?

Do you love to act, but don't want to be seen?
If you answered "yes" to any of these questions, then you need to Voicercise! Taught by professional voice over actor, Beverly Bremers, you can learn it all and have fun doing it! Here's how you can learn all about the craft of voice overs:
Take classes with Beverly in Orange County, California

Purchase Beverly's "Tools & Techniques" & "Warm-ups For Voice Actors" CDs

Take private lessons with Beverly in Orange County, California

Take Beverly's online classes
Any method you choose will help you learn proper breathing, focus, articulation, confidence, and equip you with the tools you need to help you embark on a career in voice overs. Or if you're not interested in voice overs as a career, you will still learn techniques to help you with sales, public speaking, and general communication skills.
CLASSES IN ORANGE COUNTY, CALIFORNIA
VOICE OVER BASIC TRAINING
Learn the basics needed to develop into a professional voice over actor. Learn microphone technique, vocal warm-ups & techniques, copy interpretation & breakdown, and timing required for this fascinating and lucrative career. Beverly Bremers, a working voice over professional, will guide you through commercial, narration, and character styles and also give you tips on acting, marketing, identity, auditioning, demos, home studios, & dealing with nerves. After taking this class, you will have a good idea of what your skills are and what to do with them, and if a career in this field is for you. Exercises and scripts are provided. All work is recorded for 
 your maximum learning. Bring a recording device, smart phone, or USB flash drive. $300 for 4 weeks, 3 hours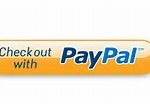 Click here for the schedule, fees and locations
ADVANCED VOICE OVER WORKOUT Get in shape! Polish your skills in these fast-paced intensive on-going workouts. These special workshops are open only to those actors who have taken Beverly's Voice Over Basic Training class, have had training elsewhere, or who are currently working in the voice over field. The plan: constant mic work! All types of voice overs are drilled in a work-style format. Warm-ups and cold reading are also included in the regimen. This exciting workshop can be used to work on new skills, hone audition techniques, get valuable tips on auditions and work situations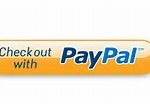 , and compare experiences with others. Bring a USB flash drive, water, and a pen. $20/Orange County, $25/San Diego.
Click here for the schedule, fees and locations.
CHARACTER DEVELOPMENT IN VOICE OVERS Do funny voices? Speak in tongues? Do you have a unique speaking voice? Want to play wild and crazy characters in cartoons, games, and commercials? Learn how professional voice actors create, develop, and sustain original characters through specific techniques. Learn how to develop a signature for every character and build up the repertoire required to work in this exciting, creative, and competitive area of voice overs, which is bigger and better than ever. Producers are always looking for fresh talent, but you must know the logistics of voice placement, timing, script interpretation, dialects, mic technique, improvisation, and how utilize your full vocal range and creativity to compete in this profession. By the final session, you will have the beginning of a catalog of original characters to draw upon when needed for auditions, jobs, and the all-important demo. Exercises & scripts are provided - just bring your creativity & imagination - and a USB flash drive, w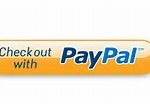 ater, & a pen! $300 for 6 weeks, 2 hours.
Click here for the schedule, fees and locations.                  
SETTING UP A HOME RECORDING STUDIO - BASIC TRAINING The voice over industry has changed in these last few years and voice casting on the internet is one of the main ways to audition and get work. Now, voice actors need to have technical skills in addition to their voice over talents, not only for auditions, but for jobs as well. YOU NEED TO HAVE A HOME STUDIO! DO YOU KNOW HOW TO SET ONE UP? If not….Beverly Bremers is offering a workshop to help de-mystify the process. This 2-hour workshop will show the novice voice over "engineer" what to get, how to get it, and how to set it up – step by step in plain English. Learn about microphones, software programs, interfaces, the recording process, editing, converting files to MP3s, and emailing files. If you can work on a computer, you can do this! $40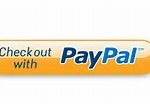 Click here for the schedule, fees and locations.    

WORKING & EDITING WITH AUDACITY Now that you've set up your home studio, downloaded Audacity, and played around with it a bit, do you need to know more? Any new program can be a little confusing and sometimes frustrating, so if this is your dilemma, don't worry! LEARN THE TECHNIQUES AND TRICKS TO USING AUDACITY in this 2-hour workshop and walk away with new knowledge and self-confidence. You'll be recording and editing like a pro in no time! If you work on a laptop, bring it. Class size is limited to 6 people.Fee: $40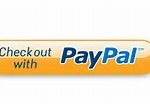 Click here for the schedule, fees and locations.   
"VOICERCISE: "WARM-UPS FOR VOICE ACTORS" CD or Download Every voice actor should warm up before an audition or job, so this product is essential. With this CD/download, you can easily prepare your mind and body for the work ahead – at home or in the car. Simple exercises will warm up your vocal chords and body, release tension, get your mouth to do what your brain is telling it to do, and help you focus on the session coming up. Never perform a voice over without it!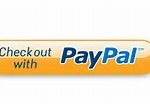 "THE CRAFT OF VOICE ACTING: TOOLS AND TECHNIQUES" CD or Download Learn the basics needed to start a career in the exciting & lucrative field of voice acting. Beverly will explain and prepare you for the next step,recording your voice and auditioning for work in the VO world.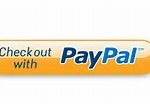 PRIVATE LESSONS WITH BEVERLY BREMERS If you live in the Orange County, CA area, you can meet with Beverly privately at her studio for one-on-one instruction. She will make every effort to arrange meetings around your schedule and budget. In just a short time, you will learn how to break down and interpret scripts, the proper use of the voice, microphone technique, focus, articulation, find your voice identity, and self-confidence, so that you can market yourself competitively in the exciting field of voice overs. Bring a recording device to record your lessons.
DEMO PRODUCTION
Once you have studied voice-over techniques and have discovered your strengths and voice identity, as well as the confidence and ability to consistently "nail" your performances in workout sessions, it's time to get a commercial demo produced. This is the voice actor's main tool for getting auditions and work. The demo consists of 1 minute of snippets of what appear to be real commercials you've done, complete with music and/or sound effects. It starts with your strongest style and continues at a quick pace, showcasing your vocal qualities and range. The fee for demo production by producer Beverly Bremersis $500.00, which includes a pre-record meeting to select and prepare the copy, studio recording time, and post-production. You will receive an MP3 of your demo, emailed to you upon completion. Most voice actors start off making a commercial demo and later might add animation, narration, e-learning, video games, and promo/trailer tracks as needed ($500/each or longer, $800/each). This demo can be used on your website, your agent's website, uploaded to the online casting sites, such as voice123.com and voices.com, and emailed directly to potential employers. Beverly Bremers, a working voice actor herself, has been producing demos for over 20 years, enabling many clients to secure agents and jobs. To listen to her DEMO OF DEMOS, Click below. Demos are recorded in Irvine in Orange County, Kearny Mesa in San Diego, or Silver Lake in LA County, depending on your location. Fee can be paid in full at the recording session, or half at the session and half upon completion. Payments accepted by cash, check, credit card, or PayPal. If you'd like a longer demo (2-3 minutes) for a character, narration, & audiobook demo, or to burn onto a CD to mail or distribute, the fee is $800.00. Questions? Email Beverly at bev@beverlybremers.com or call her at 949.874.0616.
 BEVERLY BREMERS' voice has been heard on numerous radio and television commercials, cartoons, awards ceremonies, audio books, videos, industrials, documentaries, websites, and CD-Rom/video games. She has played roles ranging from soccer moms to wild biker chicks, from CEOs to playful fungus, from little boys to crotchety old women. Beverly has voiced projects for such clients as Shell Oil, Nissan, Oprah!, US Navy, SONY, Jazzercise, Certs, Ditech.com, Taco Bell, Larry H. Parker, The Entrepreneur Awards, Blue Cross, Blue Shield, El Pollo Loco, Hollywood Park, San Diego Zoo, Jersey Maid, & "Cow & Chicken".