Now that you've set up your home studio, downloaded Audacity, & played around with it a bit, do you need to know more?
Any new program can be a little confusing and sometimes frustrating, so if this is your dilemma, don't worry!
LEARN THE TECHNIQUES AND TRICKS TO USING AUDACITY in this 2-hour workshop and walk away with new knowledge and self- confidence. You'll be recording and editing like a pro in no time!
Voice Over Pro teacher, Beverly Bremers, is offering a workshop at her home studio in Mission Viejo to help de-mystify this fabulous free program.
If you work on a laptop, bring it.  Fee: $40
Contact Beverly for the dates of the next class.
Hurry - class size is limited to 6 people. Hope to see you!
GO DIRE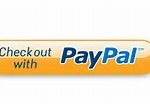 CTLY TO THE PAYPAL PAGE TO SIGN UP. Check for Working and Editing with Audacity in the Orange County Classes Dropdown Menu.