SONG WRITING
Did you ever wonder how your favorite songwriters created those fabulous songs?

Have you ever tried to write a song, but didn't know how to get past your first couple of lines?

Do you hear melodies and words in your head but need help making them into a song?

Want to write a song like a pro?
If you answered "yes" to any of these questions, then you need to Voicercise! Taught by professional songwriter, Beverly Bremers, you can learn it all and have fun doing it! There are several ways to learn how to write a song:
Take classes with Beverly in Orange County, California

Take private lessons with Beverly in Orange County, California

Take Beverly's online classes

Any method you choose will help you learn the basics needed to write a well-structured, "singable" original song. Whether you're an aspiring lyricist or composer, a singer who would like to sing your own material, or even if you have no musical knowledge at all, you can write a song!
CLASSES IN ORANGE COUNTY, CALIFORNIA
INTRODUCTION TO SONGWRITING
Anyone who has ever written a song (or tried to) knows how creative, rewarding, and complex songwriting can be. This course will help the aspiring composer and/or lyricist find the suitable tools to create exciting, well-crafted songs. Style, mood, structure, imagery, rhyme, rhythm, themes, and progressions are explored, as well as analyses of popular current and standard songs. Students share their own works, which will be evaluated and worked on in class and at home. It's fun, informative, creative, and very rewarding!
ADVANCED SONGWRITING
This course is for the lyricist/composer who has a grasp on what it takes to write a song, but wants to polish those skills to create even better, more professional material. Learn to write the type of songs that grab the attention of producers, publishers, and recording artists. All areas of songwriting will be covered – film, television, musical theatre, jingles, and of course, CDs. Students will share their work in class and following evaluation, learn how to produce a demo of their songs.
Click here for the schedule, fees, locations, and registration.
PRVATE LESSONS WITH BEVERLY BREMERS
If you live in the Orange County, CA area, you can meet with Beverly privately at her studio for one-on-one instruction. She will make every effort to arrange meetings around your schedule and budget. In just a short time, you will learn the joy of completing your own original song that you can perform for your friends and family and/or submit to artists to record. Bring a recording device to record your lessons.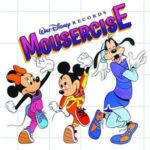 BEVERLY BREMERS received platinum honors for writing "Mousercise" for Disney, which has achieved worldwide success as a recording, video/DVD, stage production at Disneyland, and as the theme song for the Disney C hannel's "Mousercise"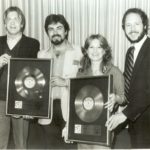 show, which ran for 12 years. She has had chart success with several of her songs, such as the disco hit, "Morning Music", "Once A Night", and the theme to the film, "Hopscotch". Her jingles for Carpeteria and Great Expectations were heard by millions. She has also written the music and lyrics for 4 musicals, produced in Los Angeles and San Diego, and is the recipient of awards from the International Seoul Song Festival, the American Song Festival, AGLA Image Award, and L.A. Weekly's Best Musical. She is the proud member of ASCAP, NARAS, and the Dramatists Guild