Here's what some of our other satisfied students have to say: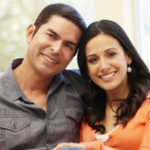 "We were referred to Voicercise by a friend and were extremely pleased with the product quality customer service received. We learned so much. We definitely plan to refer Voicercise in the near future!"—               Juan and Maria
"I've been coming to Beverly's singing/songwriting classes for at least 7 years and have had help with my singing, as well as with my presentation, breath control, etc. Beverly helps us with the "whole package", not just one thing."— Anne H.
"I started using the "Voicercise" CD about a year ago. By singing along with it in the car on the way to and from work, I've increased my range by several notes higher and lower. I also learned to breathe from deep down instead of from my chest (making higher notes possible). Thanks Beverly!"— Jennifer S.
I am so grateful to Beverly for all her help. The voice lessons, workshops, and Voicercise CD have all helped me to achieve more than I ever expected. I always enjoyed singing, but felt my voice was only for the car and shower! My family and I throw several parties a year and I purchased a Karaoke machine but I never had the nerve to sing in front of others. So I came to her for help. Not only did I gain the confidence I needed to sing in front of others, but I now am part of a professional singing duo! I never dreamed at my age (46) that my voice could be trained well enough for this. I sing everywhere and every chance I get and people actually applaud! I use my Voicercise CD to warm up before each performance and feel great as I notice my range improving. I'm singing songs I thought I'd never be able to sing! You are just what this mid-life Mom needed!"— Susan B.
"Great class – It helped me learn new skills I can practice. It was a great introductory course with a very motivational teacher. I really like Beverly. She has valuable information. I only wish the classes were longer!"—Steve B.
"This has been an excellent opportunity for me to 1) improve my vocal skills and 2) practice getting up in front of others (a huge fear that has haunted me for years).I'm no longer afraid!" – Stephanie W. "Bev is very articulate and knowledgeable and has a great knack in helping each of us singers discover our own style." – Max D. "Fun course. I learned good techniques. Easy, non-threatening environment. Helped build confidence."— James C.
"Beverly Bremers was a delight to learn from. I enjoyed being in her class. She's good at bringing her experience to the class."— Janet W.
"Bev was great at encouraging each of us to perform. She helped me develop more confidence in singing in front of adults and gave me good material and instruction for my work with little children."— Margaret J.
"Beverly Bremers is fantastic – teacher, fun, humorous, filled with information not available other places."— EJ S.
"Beverly was very professional and helpful. She's a 10!"— David M.